Onion Rings  $10

1lb Breaded Onion Rings served with Chef's Ring Sauce
Traditional Bruschetta  $10

Tomatoes, red onion, fresh basil, and garlic finished with balsamic glaze and olive oil served on crostini's, topped with parmesan.
Fried Cheese Curds  $10

Wisconsin Fresh Local Battered Cheese Curds served with Ranch.
Scallops & Pork Belly  $18

Atlantic Scallops seared and nested atop fried Pork Belly slabs, and finished with a Chili Infused Honey.
Chicken Wings  $12

Bone-in, breaded and fried.  Tossed in your choice of sauce, BBQ, garlic parmesan, sweet chili, or buffalo.
Shrimp Cocktail  $14

Cooked and chilled Tiger Shrimp, with house made cocktail sauce.
French Onion Soup  $8

Traditional style French soup, and Home Made Croutons, smothered in Mozzarella Cheese, then baked.
Chicken Caesar Salad  $15

Grilled Chicken Breast, chopped romaine, tomatoes, cucumbers, croutons, and parmesan cheese.
The Lodge Burger  $12
1/2 # RBJ Ranch Local Fresh Ground Beef served with American, Chedder, Mozzarella or Swiss.  Topped with Bacon, Lettuce, Tomato, Onion, and served with Pub Fries.
Italian Chicken Sandwich  $11
Marinated Chicken Breast grilled and topped with mozzarella cheese, house bruschetta, balsamic glaze, lettuce, and parmesan.  Served with Pub Fries.
Shaved Prime French Dip  $16
Slow roasted Prime Rib on a French Loaf topped with Mozzarella, Swiss, Cheddar, or American.  Served with Pub Fries.
The Frontier  $8.50

Bulleit Bourbon with maple syrup, bitters & orange zest, served straight up
The Broken Spur  $8.50

Bulleit Bourbon with maple syrup, bitters & orange zest, served straight up
Bucking Bronco  $7.50

Double Chocolate Vodka, Godiva Chocolate Liqueur, splash of cream, served straight up
Deer Camp  $6.50

Old Camp Peach Pecan Whiskey with lemonade, served on the rocks
The Cowgirl's Martini  $8.50
Citrus Grey Goose Vodka, X-Rated, splash of cranberry juice, rimmed with sugar
Irish Mule  $6.50

Hell Cat Maggie Irish Whiskey, fresh lime and ginger beer
Kentucky Mule  $8.50

Knob Creek Bourbon, fresh lime and ginger beer
Elk Creek Water  $6.50

Kettle One Peach & Orange Vodka, seltzer, on the rocks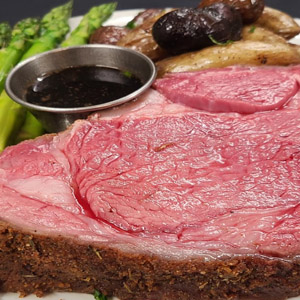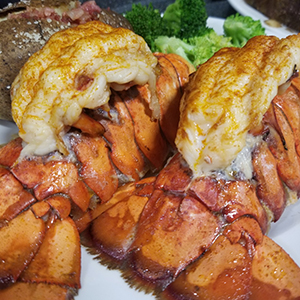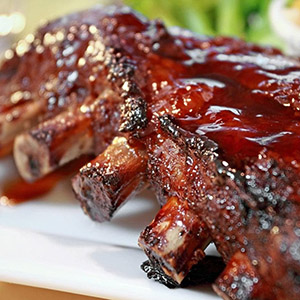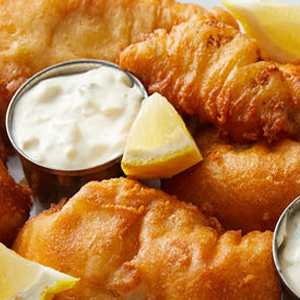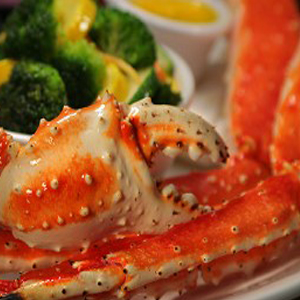 All entrees are served with choice of soup or salad, rolls and butter, choice of potato du jour, and daily chef's vegetable.
*Whether dining out or preparing food at home, consuming raw or under cooked meats, poultry, seafood,l shellfish or eggs
may increase your risk of food borne illness.
Ribeye Steak  $39
14oz. Ribeye grilled and topped with roasted garlic butter.
Bone-in Ribeye Steak $56
22oz. bone in ribeye, with roasted garlic compound butter.
New York Strip  $38
Tender 12 oz. New York Strip Steak with garlic butter.
Filet Mignon  $47
10oz. or 6 oz. Tenderloin grilled to perfection, with roasted garlic butter.
Canadian Salmon  $29
Grilled 8oz. Fresh Canadian fillet with a citrus compound butter
Broiled Shrimp Scampi  $37
Colossal shrimp broiled in a roasted garlic butter.
Lobster Tails  $53
Two 6oz. cold water tails served with clarified butter.
Broiled Scallop Scampi  $40
Jumbo scallops broiled in a roasted garlic butter.
Surf and Turf  $54
Grilled 6oz. filet with your choice of 3 beer battered shrimp or a 6oz. cold water lobster tail.
2 piece  $12   /   4 piece  $16
Full Rack  $30  /  1/2 Rack  $22
2 piece broasted & 1/2 Rack  $28
Add a Lobster Tail to any Entrée  /  2 Fried Shrimp to any Entrée  / Sauteed Onions & Mushrooms Additional
TUESDAY - SATURDAY

4:30pm TO Close

How May We Help You?
Let us know if you have any questions!